My mother once told me a story of a man who was in search of a new career. This man had been looking for a job for a few years but to no avail. After many months he finally got an interview for a role, which he attended. However, after waiting a few weeks to hear back there was no news as to whether he got the role. Through his frustration and depression he decided to take his life. A few days after his death his landlord received a letter addressed to him saying he got the job.
What I take from this story is change could be just around the corner, and just when you give up, you miss it. I've had times when I should have just given up, there were times when I didn't see any light. Yet I'm adamant that change is just around the corner for me, but I'm human and sometimes giving up has its allure.
One must understand that life is a long continuous stream of events, where you learn and live. The more you learn the wiser you become. The more you live the more you absorb. Without any of these notions life becomes stagnant, you take the backseat to your own life and leave it for the world to decide your place.
The art of not giving up lies between your will to persevere and the belief that you will make it. It's human nature to feel rejected and for your mind to begin to doubt your own ability. If none of these things passed your mind, you're better person than you think! But if you have, it's all right, just know nothing is infinite but it takes
you
to make it so.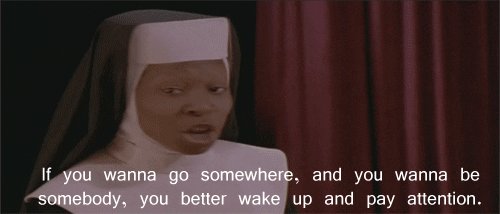 Steps:
1.
Decide – you have to make your mind up, you've got to decide what exactly you want to get from life.
2.
Research – sometimes you're not sold on your decision or you need more details, researching will benefit you.
3.
Develop – See what you have to do to get there; do you need to go to school, do you have to do a course? How can you develop yourself to get there?
4.
Goals – set yourself goals that you feel you can achieve, making note the steps you have to do to get there.
5.
Believe – Without the belief in yourself all other steps seem irrelevant, and believing in yourself for some people is the hardest thing in the world (know you are not alone).
6.
Apply – from all the above points you should be able to apply this to your everyday lifestyle whether it's in job-searching, thinking of a new career path or deciding to study.
My own inner struggle is my self-doubt; in my life I've always felt inadequate. To this day I'm still learning to believe, but I know what I want from this life and I know that I won't stop till I get there.
My advice for you is to be strong when weakness may overcome you and to be believe even when no one else does. Find your drive and don't give up!