For me to tell you about this amazing experience I had today, I have to begin at the very beginning!
For the past few months I've been on the hunt for the perfect stepping stone job; the kinda job that will enable me to use my creative mind (I'm almost 99% sure I have), something I can boast to my family about (they don't quite understand the dream I have) and of course something that is challenging yet enthralling… well lets just say I haven't found it. I have spent months and months applying for the 'perfect' internships/job and have been pretty sadly unsuccessful with all my endeavours. All I've accumulated is a long list of rejection letters (if I even got one). So you could say I've been feeling sort of like a failure.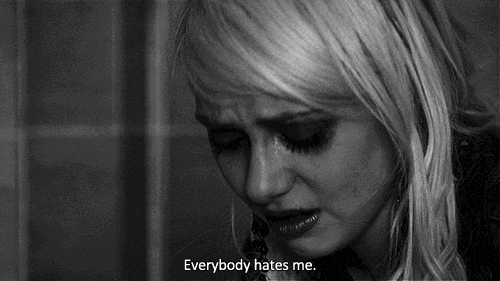 FACT:

I've been rejected more times than accepted and I should be a little callus but it still hurts none the less.




So fast forward my doom and gloom days to October 2

nd

, I thought I'd have a check up on a really good opportunity site for the youngins' Go Think Big; from time to time I have a look sometimes I find really find great opportunities. So I think this is where I slot what

Go Think Big

is:




·

A website that was launched by o2 to help the next generation get jobs in the media industry: they work with big brands at

BauerMedia Group

like: Heat,

Grazia

, Mother and Baby etc.

·

They have jobs/internships/sessions with media brands (pretty awesome)

·

All in all a great place to check out!

So back to the story on the 2nd of October I saw an opportunity to attend a session/talk at Grazia magazine with their social media community editor Holly Peacock (a position that didn't exist until recently). So I thought 'OMG I have to apply!!!!!!' so I checked out how long I had left to apply (a great countdown clock GoThinkBig use on all their opportunities), I had 9 hours! So I quickly applied (not thinking I would get it because it was so last minute).




A few days had passed and I was speaking to my mum on the phone telling her how down I was feeling about my stagnant career. Then I heard a ping from my phone and I looked at it instantly I thought another email about getting 20% off something I can't afford…but it wasn't that at all! I looked at it and saw the words 'Delighted' (a word I haven't heard in a while) 'Offer' and 'Grazia', that was it and I starting yelling down the phone to my mum who couldn't quite make out through my screams and random Gollum noises I was making what I was so happy about. So I explained to her that no it's not a job offer but a insight session at Grazia! So to speak it turned my frown upside down, it was just the thing I needed at that precise moment.
After speaking to my mum I read the email clearly, one thing in particular that stood out in the email was this part:
I know it may seem slightly immature but that little line cheered me up so much, it felt like I had just received the golden ticket!
The days flew by and boom came the 14th (also my nephews birthday) and I was on my way to the event, I have to be honest I was slightly nervous it was almost like going to an interview. Arriving at Endeavour House was really exciting and going up to the 1st floor and meeting the secretary and getting my name ticked off was a little AMAZING! I was slightly late due to the fact of getting lost, but I sat down quietly and nervously meeting the other 18 girls who had also beaten out a few people for this chance! I sadly missed the icebreaker so I don't know any of their names.
Then Holly started her presentation; she began with a mini biography noting she wasn't a Londoner but a true Gordie and that she had went to university and what she had studied. She then gave us a little insight of how she got her job detailing all the paths she went down to get there.
A few things I learnt about Holly through her presenting herself to us:
2.
Takes advice from her father
3.
Honest (it's so fresh how honest she can be about her life)
5.
She's gone down different career paths not related to the one she has now.
6.
She's a feminist (Hell yeah!!!)
I really loved how open Holly was about herself, she didn't try to glamourize her story, she didn't water it down or talk down to us she was just simply honest. It was just really refreshing to see someone in a position like hers and still be humble, funny and kind! Holly then gave us a small task of listing 3 things we wanted from a job, 3 things we didn't want from a job and 3 jobs we could possibly apply for. I stupidly forgot my sheet of paper at Bauer (face palm) but fortunately I think I can remember what I wrote: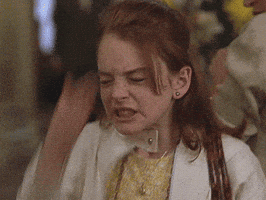 3 things I want from a job:
1.
To use my mind creatively
2.
Be able work with great people
3 things I don't want from a job:
1.
To wear a suit (eeekkk)
2.
Not being able to move up
3 jobs I could apply for:
I kinda left this blank because I was slightly unsure what to write. After that Holly discussed with us our answers and when no could give her job they wanted to apply for Holly told us we just wasn't thinking out the box! Agreed Holly!
As we got talking we moved on to the second task which was pitch ideas to Holly about forthcoming events at Grazia (sorry guys have to keep it hush hush),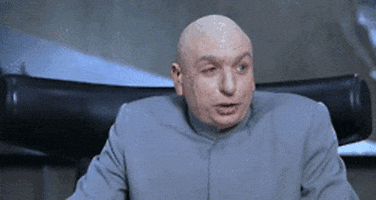 I found this part really helpful because it allowed me to pitch my idea to my team and discuss how we could execute it.
To tie up the event Holly asked us to write down one thing we were good at and one thing that needed improving, this was probably the most interesting part! I wrote the first one, which was being good at coming up with ideas and then wrote what I needed to improve on which was then executing my ideas due to my lack of confidence and self-doubt. We then went round in a circle discussing our points and what was strangely in common, I wasn't the only one who lacked confidence! It made me wonder why so many girls and woman don't feel confidant enough in their selves it almost disables us from progress. I looked at the great diverse bunch of girls surrounding me, and I thought how was it possible for such a great bunch of people who had beaten out competition of other girls to be here lack confidence? It was slightly dumbfounding but it also reminded me that I'm not alone! By the end Holly made every single one of us feel very confident in ourselves and made us tweet out the point we were good at (sadly my network was down so I couldn't tweet mine).
photo taken by Holly Peacock!
So the session was finished and I was feeling a little sad that I could spend longer *weeps* but I felt so empowered and inspired that I could do absolutely anything!! On the way back to my side of London I went to pick up my nephews present and bought a perfume from Zara and came up with an idea for this article, I was slightly doubtful in myself for actually putting it out there but I remembered what Holly had told us and had no choice!!!
perfume I bought!!
I would like to thank the very talented people at Go Think Big and of course Grazia Magazine for spearing Holly Peacock for the few hours! It was the sort of cheering up day I needed! Thank You!!!
Ohh I also got this week's Grazia mag for FREE (HELL YEAHHHH)!!!